Enjoy The Freedom Of
Renting Vehicles Worldwide
Make Sure You Get Your International Driver's License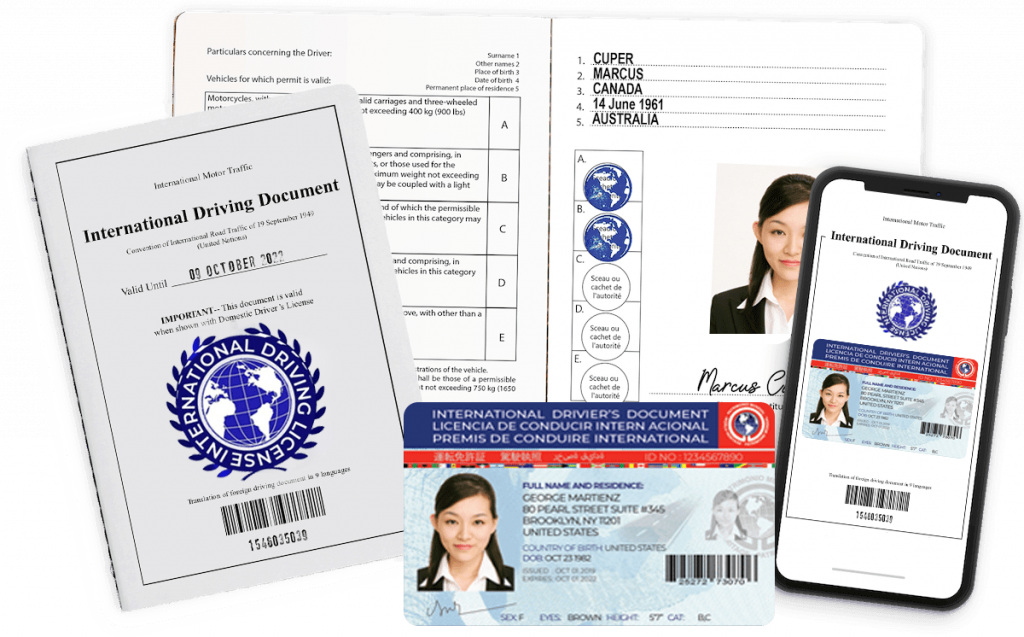 International Driving Permit
A special permit known as an "International Driving Permit," or IDP, enables licensed drivers to travel to foreign nations without having to take any further exams or submit any more applications. An IDP indicates that the owner owns a legitimate driving license and has been granted by the appropriate authorities in the resident's country. Think about being a policeman in Finland or Uganda. They couldn't determine if a standard license issued in Vermont or Alberta was still valid. They can quickly learn from an IDP if the license they are carrying is legitimate. An IDP translates a driver's license's identity data into ten languages. Consequently, it is a good paper even if you don't intend to drive.

Does Every Country Need an International Driving Permit?
The International Driving Permit (IDP) is accepted in many nations that have not ratified the 1949 Convention on Road Traffic and are valid in all those nations. Some international automobile rental companies may demand that you obtain an IDP to hire a car in those countries where driving may be restricted.
Certain nations do not need it, even though the majority do. For instance, in the following countries, you do not need an IDP if you possess a legitimate US driver's license or a legitimate license that is written in English:
Ireland

United Kingdom

South Africa

Canada

Mexico
Additionally, if you have a European driving license, you may drive throughout the majority of EU nations without separate permission.
Be aware that an IDP does not serve as a substitute for a local license in your country of residence. In other words, if your regular license is due for renewal in May, you cannot get away with utilizing an IDP solely in June. You must promptly renew your local license!
How Do I Submit an IDP Application?
Apply for an IDP. Bring a copy of your driver's license when you visit your approved dealer. Most locations provide photocopying services. Two passport-style pictures are required, with your signature on the reverse. Automobiles are the bulk of certified IDP sellers; they may offer passport images. You must then complete the brief application form.
In rare circumstances, you may submit your application through postal mail. If you do this, the application will often be processed, and the new permit sent out in less than a week. Depending on the site's busyness, the wait time for applicants who apply in person is usually no more than 30 minutes.
How Can I Be Permitted to Drive in Another Country?
The International Driving Permit may only be purchased from companies. The national automotive association is the preferred vendor in the majority of nations. You do not need to be a member of the car organization.
You must be at least 18 years old, keep in mind. And possess a valid driver's license, not a learner's permit, to apply.
When Does the IDP Expire?
IDPs are valid for an entire year or until your regular driver's license expires, whichever occurs first.
What Happens if My IDP Expires While I'm Abroad?
Yes, you generally assume that your home driver's license is still in good standing. However, the expense of the automotive association shipping your replacement paperwork to you would be your responsibility. You would need to use your new local license to apply for an IDP locally if you no longer possess a valid driver's license from your home country.
What Makes One Needful?
Several nations need IDPs for visitors to hire a car or drive on their roads. To ascertain if an IDP is required, check the driving laws and regulations of the nation you want to travel to and confirm the prerequisites with the rental agency before you go.
Remember that using an IDP while driving does not replace a valid driver's license. You must still carry it with you!
The Consequences Of Not Having an IDP
A charge or penalty might be imposed if you are stopped and found to be driving without an IDP in one nation that needs one. Particularly harsh consequences, including imprisonment and deportation, may be incurred if you go to Japan.
How Frequently Do I Need to Present It?
You won't often, if ever, be requested to show your IDP, as most regular travelers can confirm. It's possible that even countries that demand it from international drivers won't ask to see it at the automobile rental desk. However, considering how simple and inexpensive it is to get one, many tourists carry one simply because it has many translations of their essential identification data.
Driving Regulations in a Foreign Country
You are still subject to local traffic laws even if you have an IDP. It does not imply that you will be subject to the norms and regulations governing driving in your nation. Because you are abroad, the local laws apply. You are responsible for ensuring you are ready to drive, so study speed limits, the legal limit for drinking, and more.
An IDP May be Necessary, but How Can You Tell?
In the end, how can you determine whether you need an IDP before renting a vehicle, motorbike, or scooter? IDP use criteria are unfortunately not well known. Florida approved legislation mandating an IDP for all foreign drivers back in 2012. Sadly, the new restriction was poorly explained, and Canadian snowbirds were taken off guard. The outrage was so great that Florida overturned the legislation in less than two months. Confusion exists everywhere as well, not only in Florida. Travel websites are rife with accounts of tourists turning down while trying to hire a vehicle or a motorbike abroad.
When making travel plans, inquire about the need for an IDP from the rental providers before making an online reservation. Ask them to specify if their answer is a legal mandate or is only a strong suggestion. And if in doubt, include an IDP in your travel kit. It is a reasonably priced, readily available document that may simplify your travel plans and, in certain circumstances, even save your trip.